THEO's Friday Adventures exists to serve parents and their kindergarten (must be 5 by September 1) through 6th grade children. Our purpose is to supplement your home school curriculum with a day of educational AND fun activities in a safe, nurturing Christian environment.
THEO Friday Adventures activities include science experiments, art, history/geography lessons, music, drama, foreign language/sign language, and the all-time-favorite Show-and-Tell! We also enjoy celebrating Thanksgiving, Christmas, and Valentine's Day together with special activities and refreshments. Traditionally, our last day of class is held at a gym near THEO to enjoy a day of different games and activities to end our year in a memorable way!
As these activities are meant to enhance your own home school curriculum, there will be no homework at Friday Adventures although reports will be issued through THEO's Jupiter Grades system to keep all parents in the loop about the activities of their Friday Adventures students.
Children can be dropped off at 8:45 a.m. and picked up again at 1:30. All they need to bring is their lunch, a water bottle and a snack (and Show and Tell, if applicable). All other supplies will be provided.
Please include your check payable to "THEO" in the amount of
1 student before June 15th: $130 application fee + $125 May tuition + $100 Supply fee = $355
1 student after June 15th: $150 application fee + $125 May tuition + $100 Supply fee = $375
2 students before June 15th: $260 application fee + $250 May tuition + $200 Supply fee = $710
2 students after June 15th: $300 application fee + $250 May tuition + $200 Supply fee = $750
(There is also a separate processing fee of $25 for families that are new to THEO for the first year only.)
HOW TO APPLY?
Application
FEES:
THEO Application fee is $130 prior to June 15th and $150 after June 15th every year.  It's non-refundable.
Friday Adventures tuition is $125/month/student payable over nine months—September through May, with May collected at registration.  It's non-refundable; however, if you drop Friday Adventures mid-year, future months' tuition is not due.
Friday Adventures supply fee of $100—non refundable!
QUESTIONS?
Email our Friday Adventures Director Vicki Musall at fridayadventures@theo.solutions.
TEACHERS
Mrs. Brockman, Art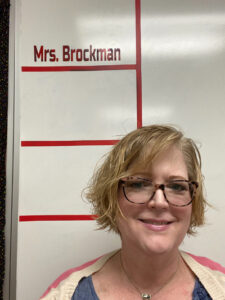 I earned a B.S. in Education from Baylor University with a specialization in Special Education and a certification in ESL.  I recently retired from Plano ISD after teaching for 32 years. I taught elementary for 20 years and middle school for 12 years.
I am a mother to five awesome kids, ages 28-15. I have two boys and three girls. I feel great pride that two of my daughters also chose to go into education. One daughter teaches Kindergarten and one teaches High School English. I am also excited to welcome a new grandbaby in February.
Mrs. Broncano, Language Arts
I am so excited to be a part of THEO's Friday School! I homeschooled for ten years, and all three of my children took classes at Theo.  Two are in college, and one is in high school at a charter school.  My middle daughter graduated from THEO with the class of 2020!  I taught pre-school aged children through high school aged students over the years. I also taught at ECC (Enrichment Classes of Carrollton) for several years and at Hope Prep for three years. I hold a Bachelor's degree in Art History from Temple University in Philadelphia, a Master's degree in Art Education from UNT, and an art museum certification.
Mrs.  Musall, Director and Social Studies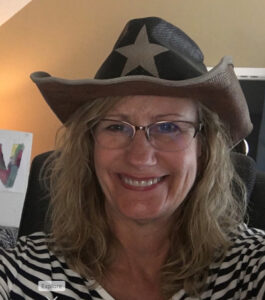 I worked in private preschools during my high school and college years as I pursued my degree and dream of becoming a professional educator. I taught for ten years, and I hold teaching certificates in Texas and Virginia.  I have two sons and God called me to begin homeschooling them towards the end of their elementary years. It has been a blessing which God has used to impact all of our family. I began teaching at THEO once my youngest was a senior. I believe individualized education works best when the learners follow God's leading.
I earned a B.S. in Education from Stephen F. Austin State University and a Master of Education in Administration from the University of North Texas. More importantly, I love Jesus and want all of our Friday School students to know God well and to grow with His unconditional love and grace.
Mr. Jimenez, Science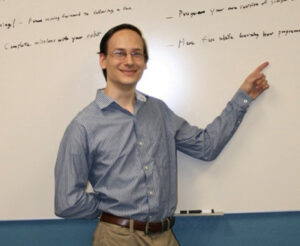 Although I struggled with finding my calling in my early life, I knew for certain that I wanted to help others appreciate the world God has created and expand the opportunities available to them in the future.
From economics to pathobiology, my college studies gave me a deep appreciation for the sciences and a deep desire to study and understand the world. Working as a teaching assistant for my science professor, leading a team at a local Chick-fil-A, and instructing a Lego Robotics class at Tarrant County over the summers have given me valuable experience and a clear image of my calling.
As a teacher and as a Christian, I want to serve others and further His kingdom in any way I can, especially in supporting homeschooled families. By teaching at THEO, I put my skills, enthusiasm, and knowledge to use preparing students for whatever challenges await them in life.
Anna Lawrence, Teaching Assistant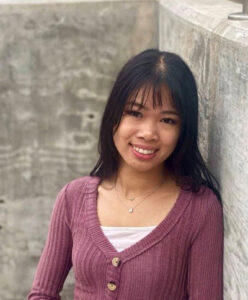 I have been working with Friday School students for three years as a teacher assistant. I teach American Sign Language at Friday School, and I love it. Right now, I am going to college to pursue Interpreting and Education.   **This year Ms. Lawrence will try out a variety of roles In the Friday School classrooms.
THEO FRIDAY SCHOOL RULES AND GUIDELINES
Dress Code
Friday School follows THEO dress code rules.
Closed toed shoes are recommended.
General Behavior
Participate in all activities.
Be respectful of all your classmates, adults, and student aides.
Do not talk when anyone else is talking.
Use your best manners at all times (yes Ma'am, no thank you, please)
Do not chew or bring gum on the property.
Stay with your teacher or student aide at all times. No wandering off.
No cell phones or electronic devices.
No sharing of food or snacks.